It's easy to sign up for a race. But as the race-day approaches, most first-timers start regretting why they signed up. Well, I'm here to tell you that you shouldn't regret anything, but you should think ahead. Running a 5k can be a fun and rewarding experience, if you know what to do.
Here are 10 things you to know before running your first 5k.
1. GET QUALITY SLEEP TWO DAYS PRIOR TO THE RACE

Don't expect to sleep like a baby on race day. The truth is you may stay up all night due to excitement or anxiety. So make sure you get enough sleep at least two nights leading up to the race. And don't beat yourself up if you lose sleep on the night before the race, the same thing happens to experienced runners.
2. DON'T RUN WITH A NEW PAIR OF SHOES

New shoes can cause blisters and aching soles. Run with the shoes you have been training with. This way you won't have to deal with injuries and pain. Wearing the outfit you've been training with is also a plus. New leggings can end up being too tight or loose.
3. REDUCE MILEAGE ON RACE WEEK

You always want to go easy on race week. This will allow you to save energy for the race and prevent injuries. Do 20-minute runs, two days before the race.
4. FUEL YOUR BODY
Eating a healthy breakfast and being properly hydrated will help you perform your best. Eat high energy foods that are easy to digest. Fruits, eggs, oatmeal, energy bars, and bagels are excellent choices. Avoid high-fiber foods because they can cause digestive problems. Eat two hours before the race.
5. WARM UP BEFORE THE RACE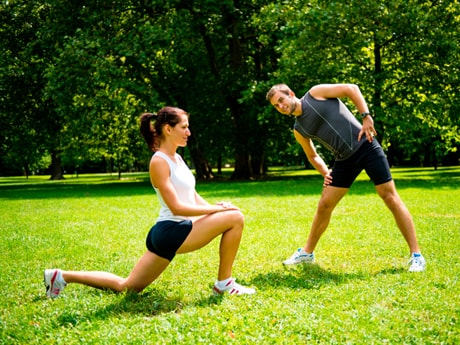 It's important to warm up 20 minutes before the race. A 10-minute jog will get you ready for the race. But you won't want to do things in a rush, so arrive there an hour before the race starts. Being early will also give you ample time to park, use the restroom and have a chat with other runners.
6. START SLOW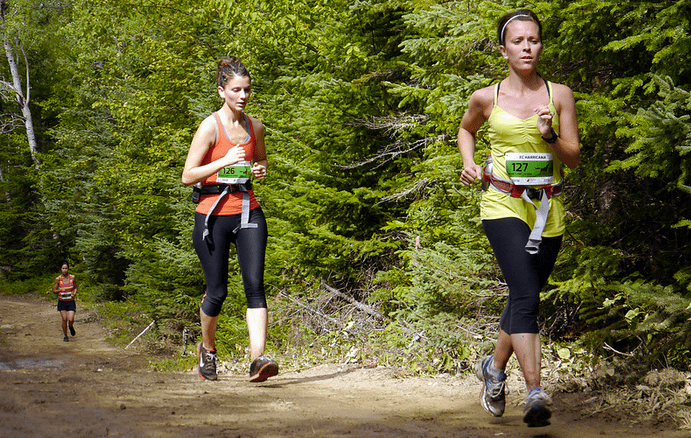 Most runners run too fast at the start of the race. As a result, they get tired fast. Your race will be better and faster if you start slow in the first half then increase speed in the second half.
7. TAKE IT EASY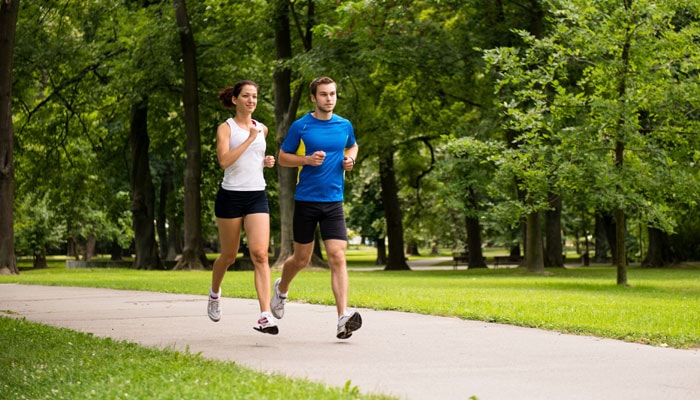 Don't take the race too seriously. Chatting with fellow racers will calm your nerves and make the race seem enjoyable rather than a chore.
8. DON'T STAND IN THE FRONT LINE

Most first-timers don't have the speed to keep up with runners in the front line. Stand in the middle or back of the group and don't try to outrun experienced runners.
9. TAKE WALKING BREAKS

Feel free to take walking breaks if you can't run any farther. Alternate running and walking – walk for 1 minute then run for 5 minutes. Don't consider walking some sort of failure. After all, you won't be the only one walking.
10. CELEBRATE FINISHING YOUR FIRST 5K

Running your first 5k is a big thing, and it'll never happen again. Celebrate, regardless of the time it takes you to get to the finish line.
When do you plan to run your first 5k?