Rice has its place in a healthy eating plan, but because it often contains arsenic, we should enjoy rice in moderation. Next time you're making a soup, stir fry or other dish calling for rice, try these alternatives to rice!
Rice, Arsenic and our Health
Rice is very good at absorbing arsenic from contaminated soil – better than most other food crops. EcoWatch says that, "it is the single biggest food source of inorganic arsenic" When we talk about arsenic in food, there are two kinds to consider:
*organic arsenic
*inorganic arsenic
Inorganic arsenic is the one to worry about, because it's the type of arsenic associated with long-term health problems, like skin, bladder, and lung cancers and heart disease. Unfortunately, this is the type of arsenic found in rice.
The good news about arsenic in rice is that there are ways to make rice part of a healthy diet. Inorganic arsenic levels vary by type and by growing region. Here are some tips on avoiding arsenic when you do eat rice:
* Brown rice absorbs more arsenic than white. If you don't know what variety of rice you're getting or where it's from, white rice is the better option.
* Jasmine or basmati rice are lowest in arsenic, and they're available at many grocery stores.
* Eat rice from North India, North Pakistan and Nepal. These regions have soil that's less likely to be contaminated with inorganic arsenic.
* There's one exception to the brown rice rule. Brown basmati rice from California, India or Pakistan is the lowest-arsenic rice option available.
You can also cook your rice to remove most of the arsenic. Soaking, rinsing, and cooking with five parts water to every one part rice reduces the arsenic levels significantly.
Alternatives To Rice
Of course, the best way to protect yourself from arsenic in rice is to eat a variety of other grains, so you're only eating rice occasionally. Here are some great alternatives to rice for your next meal!
1. Barley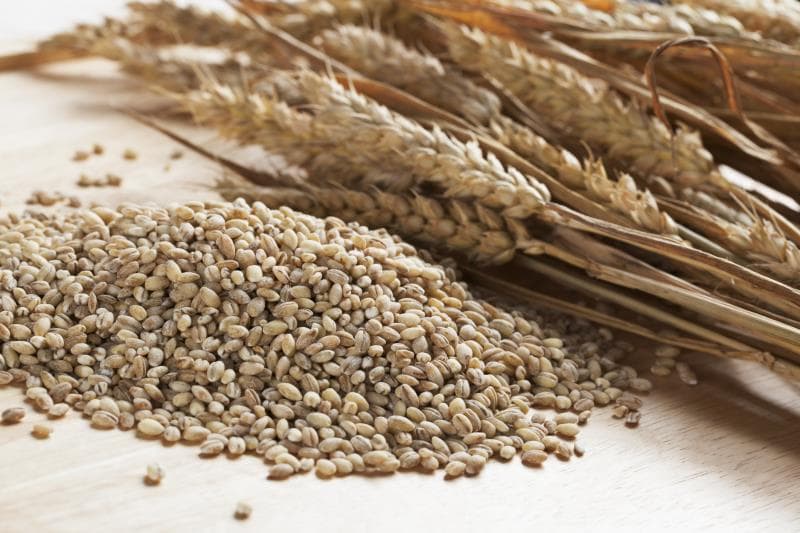 You've probably had barley in a hearty mushroom soup, but it's a much more versatile and healthy grain than it gets credit for! It's lower in calories and much higher in fiber than brown rice, and it's higher in many vitamins and minerals, too. Barley needs a bit more water to cook than brown rice does – 2 1/2 cups per cup of grain. If you're substituting barley in a soup or stew, up the liquid accordingly.
2. Noodles or Orzo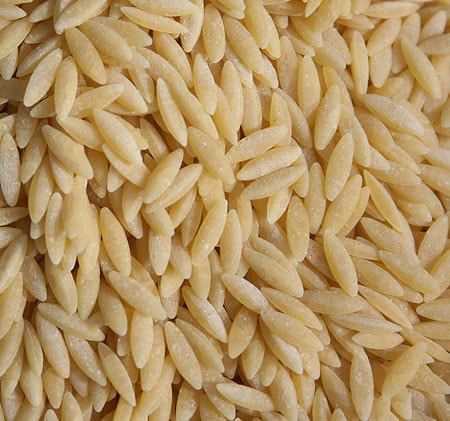 Pasta may seem like a strange alternative to rice, but it actually works well in a lot of places where rice would be a fit. Let these Easy Peanut Noodles convince you to replace rice with pasta next time you make a stir fry or other Asian-inspired dish. There is a sushi place here in Atlanta that makes a roll using whole wheat soba noodles instead of rice, and it's really delicious! If you are missing the texture of rice, orzo, a rice-shaped pasta, is a great way to feed that craving.
3. Bulgur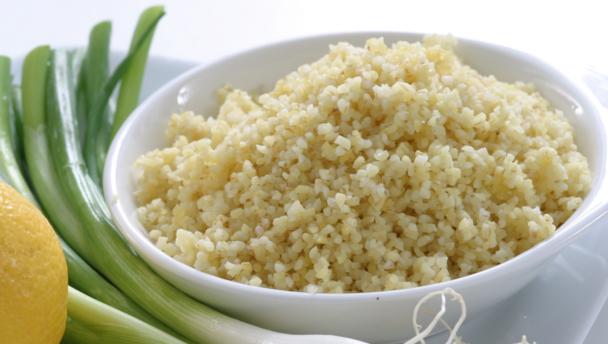 Bulgur is another whole grain that works great in place of rice in soups and stews. Like brown rice, you cook it in two parts water to one part grains. It's also a great addition to your veggie burgers. Bulgur is a great binder, meaning that it helps create veggie burgers that don't fall apart so easily. You've probably already had bulgur in tabbouleh, but you can also branch out and add it to your next grain salad or anywhere else that you'd use brown rice.
4. Cauliflower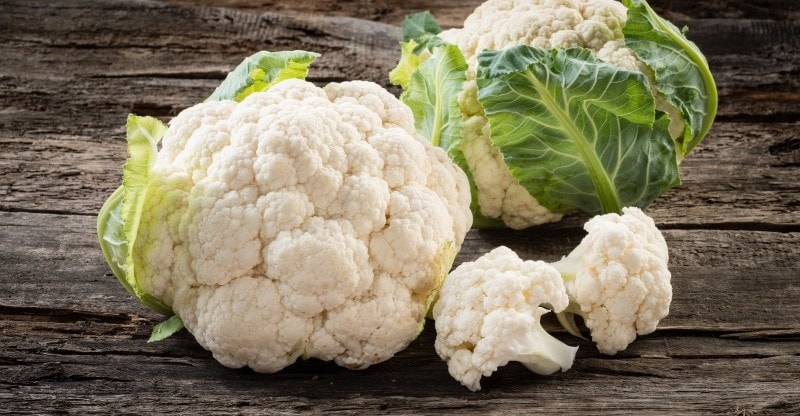 Cauliflower instead of rice might sound weird, but don't knock it until you try it! Cauliflower rice is just cauliflower shredded up into small pieces, giving you a rice-like texture. You can buy riced cauliflower at many grocery stores, or you can do it yourself at home. The easiest way to make riced cauliflower is to use a stand-up cheese grater. A small head of cauliflower will give you about two cups of cauliflower rice. The exact amount you get will depend on the size of the cauliflower and how big your rice grains are. Try this Power Bowl recipe, starring spicy cauliflower rice, or use it just like you would leftover rice next time you're making fried rice at home.
5. Quinoa
Quinoa isn't technically a grain – it's a seed! But when we cook and eat it, we treat it like a grain. It's a nutritional powerhouse. Like brown rice, you cook two parts quinoa with one part water, and simmer until all of the liquid is absorbed. Just be sure that you're choosing quinoa that's grown and harvested ethically.
6. Amaranth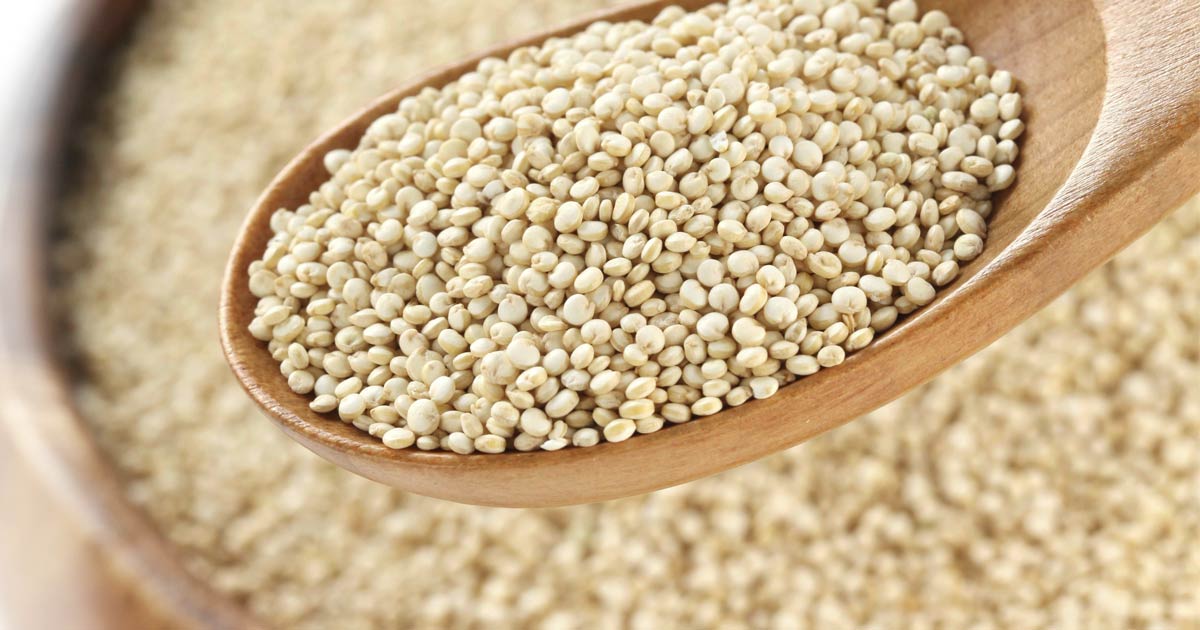 Amaranth is a whole grain that's similar in taste and texture to quinoa, but it's actually even healthier. You cook amaranth using the same 2:1 ratio that you use for brown rice, so like the grains above, you can generally substitute it one-to-one in recipes.
7. Wheat Berries or Kamut

These hearty whole grains are more chewy than brown rice and work great in soups, stews, and grain salads. Both are high in protein, fiber, vitamins, and minerals. These hearty grains use a lot more water than brown rice – around three cups of liquid per cup of grain – so you can either reduce the grain or up the liquid in your recipes to accommodate.
8. Couscous

Couscous is a very tiny pasta that's great in salads or as a base for a Buddha bowl, and it cooks up in minutes. There are whole-grain couscous options out there, but you may have to do some searching to hunt them down.