In fact, it is not so easy to confess your love, especially when it happens for the first
time. But the most interesting thing is that the marriage proposal is even more difficult
to make, despite the fact that you are already in a relationship with your significant
other. But don't worry, we have prepared the most exciting and original ways to
propose marriage to a girl you love in order to hear the cherished "yes".
Photo session for two
Invite your girlfriend to the studio, for a walk, or to a beautifully decorated location for
a photoshoot. For sure, she will not suspect anything! During the photoshoot, get
down on one knee and give her a ring saying words of love. The best part is that all
emotions will be captured in the pictures – both her surprise and your excitement!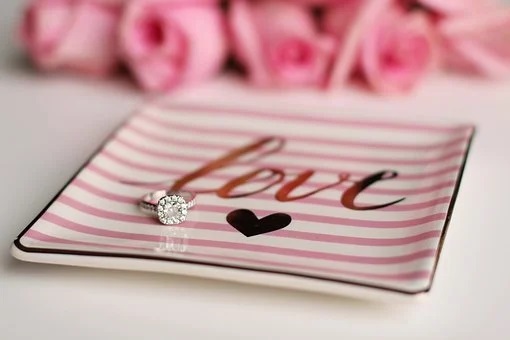 Stunning landscape
It is a sure proposal option for any season. Look for the most fascinating panoramic
view of the city or sightseeing platform and take your loved one there. Decorate
everything in advance with flowers and candles and invite a musician. If it is a familiar
street saxophonist or guitarist who unexpectedly begins to play a romantic song that is
meaningful to both of you, the proposal will be even more surprising. It is difficult to
think of a more romantic idea!
Love quest
To make such a proposal, you will have to rack your brain a little. Come up with a list of
tasks for your soul mate – it may be softball questions in the form of a tabletop game
or an entire adventure with stops in places that are memorable for both of you. At the
end of every assignment note, write how much you love your girlfriend. And the main
trophy will be a box with a ring and your offer of marriage! Keep in mind that the tasks
don't have to be too complex and numerous – the lady will feel tired and the final
surprise will no longer be so joyous. Such a proposal idea is suitable for men who are
dating Pisces women. These ladies are very fond of adventures and riddles!
Dream fulfilling
Does your beloved dream of parachuting out, getting to a concert of a much-vaunted
band, visiting the castle of the Queen of England, or getting an autograph from a well-
known artist? Or maybe she has always wanted to try yacht sailing? Arrange such fun
entertainment for her, and when you will come to the right place – pop the question.
Make sure that the girl really wants to fulfill this dream so that at the last minute she
does not refuse to climb aboard for fear of water.
Culinary proposal
An unpretentious but very touching idea is to make dinner with your own hands. It's
the very case when the excellence of the dishes isn't so critical. Buy flowers, light
candles, and adorn the table with charming decor. Toward the end of the dinner, ask a
girl the very question – she will certainly say "yes"! An original solution would be to
write on the ceiling the words of your love in phosphorescent paints, after dinner, turn
off the light and ask the girl to look at the "sky".
If you are considering some sophisticated recipe or don't know how to cook at all, sign
up for an online course or take a few lessons at a cooking school. In general, it's better
not to cook something simple, but with all your heart.