What is the meaning of prayer? Why do we pray? And how do we pray?
The Meaning of Prayer
On a weekend getaway to Las Vegas, I was in search of a book to read on the airplane and stumbled on a novel called Footprints.   Little did I know the beautiful message this novel was to convey.  Margaret Fishback Powers was the original author of the world-renowned Footprints poem.
She had written the poem before marrying her beloved husband.  The novel depicted her trials and tribulations she faced as a mother, wife, and individual.  One thing became very clear when reading her story, Margaret Fishback Powers was a survivor.
She was devoted to the higher power, lived by faith in prayer,  and the belief in miracles. Whenever her life seemed to spiral out of control her resolution was to pray and her requests were always heard.
The author tells her personal story how on a single day she faced the most tragic events in her life.  Her daughter fell into a whirlpool of water and her husband suffered a massive heart attack.
She never gave up hope that her spouse and child would be taken care of.  They miraculously survived the traumatic events and she was a transformed woman.  Never would she take life for granted.
"I do believe we're all connected. I do believe in positive energy. I do believe in the power of prayer. I do believe in putting good out into the world. And I believe in taking care of each other."~ Harvey Fierstein
After reading this novel, I reflected on the meaning of prayer and believe it is the language of the divine.  A connection with the higher power and our individual soul.
Many of us are taught from an early age the eloquence of prayer and how it is communication with a spiritual entity.  There is a belief that we are always guided and that the higher force is listening. All prayers are answered with faith, trust, and patience.
Why we pray is to feel a union with our spirit.  It is a positive act of grace and elevates our mood, brings peace to our hearts, and embraces healing.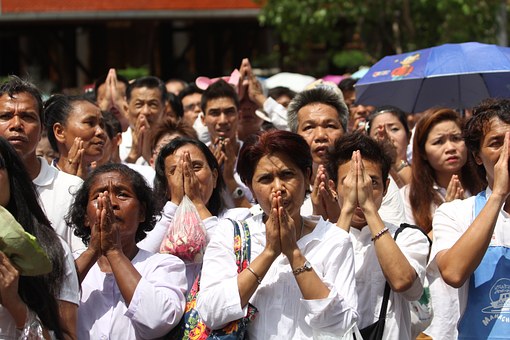 What Is the Meaning of Prayer
P: Purpose:
The purpose of prayer is to establish a relationship with the divine.  It builds love, hope, and character
R: Reflection
Reflection of your life, dreams, aspirations and what you have learned through your daily experiences
A: Angels
We can communicate to our angels in time of need and ask for encouragement and strength
Y: Yearning
Yearn for the spiritual connection with the divine.  All prayers are answered in time.
E: Eternal
All prayers are eternal and the moment we pray they are placed out into the universe.  The universe is always listening and presents us with options
R: Receive
Be willing to receive guidance through prayer, intuition, signs and dreams.
Footprints Poem
One night I dreamed a dream.
I was walking along the beach with my Lord.
Across the dark sky flashed scenes from my life.
For each scene, I noticed two sets
of footprints in the sand,
and one to my Lord.
When the last scene of my life shot before me
I looked back at the footprints in the sand.
There was only one set of footprints.
I realized that this was at the lowest
and saddest times of my life.
This always bothered me
and I questioned the Lord
about my dilemma.
"Lord, you told me when I decided to follow You,
You would walk and talk with me all the way.
But I'm aware that during the most troublesome
times of my life there is only one set of footprints.
I just don't understand why, when I needed You most,
You leave me."
He whispered, "My precious child,
I love you and will never leave you
never, ever, during your trials and testings.
When you saw only one set of footprints
it was then that I carried you." Margaret Fishback Powers
Originally Published: www.purposefairy.com