The population of a marine parasite that sometimes worms its way into sushi has increased by 283 times in the last nearly 40 years, a University of Washington (UW)-led study has found.
The study, published in Global Change Biology, reviewed the literature and found a significant rise in the abundance of the parasite Anisakis, or "herring worm." This isn't especially concerning for humans, who experience the worm as a nasty bout of food poisoning that then resolves, but it could have serious consequences for marine mammals, who play host to the parasites for years.
"One of the important implications of this study is that now we know there is this massive, rising health risk to marine mammals," study coauthor and UW School of Aquatic and Fishery Sciences assistant professor Chelsea Wood said in the UW press release. "It's not often considered that parasites might be the reason that some marine mammal populations are failing to bounce back. I hope this study encourages people to look at intestinal parasites as a potential cap on the population growth of endangered and threatened marine mammals."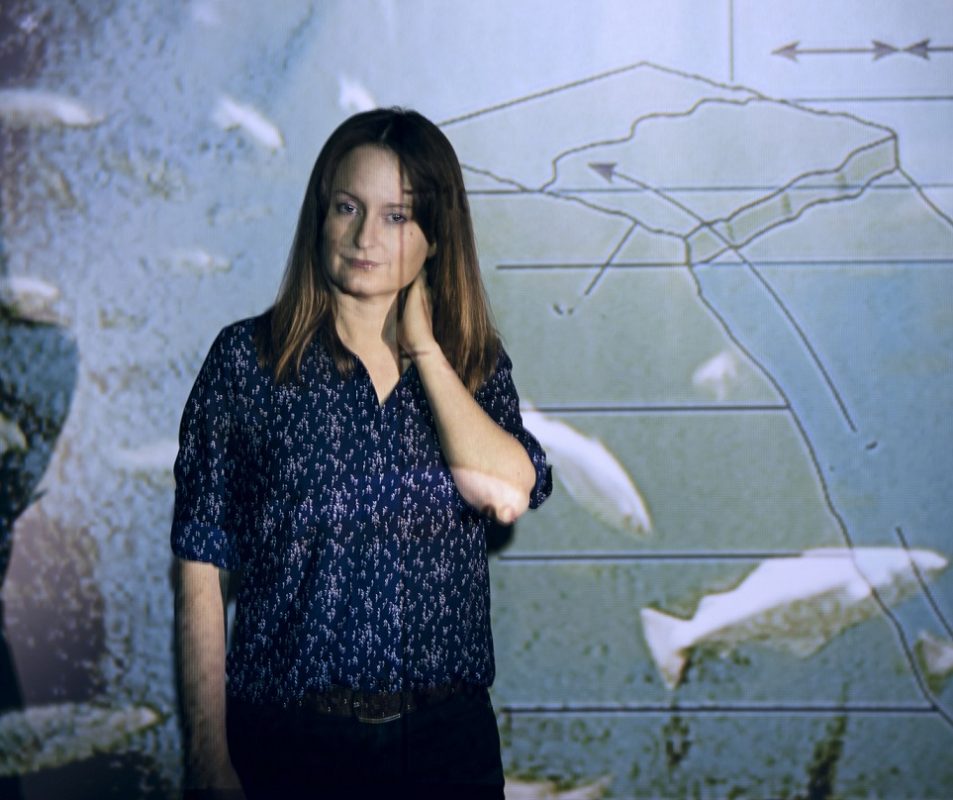 Chelsea Wood
The researchers looked at a total of 123 papers published between 1967 and 2017 to assess how the abundance of two marine parasites had changed over time: Anisakis and another parasite known as Pseudoterranova, or "cod worm." Anisakis abundance rose 283-fold from 1978 to 2015, while Pseudoterranova abundance did not change. This means that Anisakis has risen from less than one for every 100 hosts caught to more than one in every host caught, ScienceAlert explained.
Ironically, while Anisakis might threaten the health of marine mammals, its rise may have been triggered by their success.
"My gut is that this is about the improvements we've made in marine mammal conservation," Wood told ScienceAlert. "The time frame of our study directly overlaps with when a bunch of really important marine mammal legislation went into effect like the Marine Mammal Protection Act in 1972 and the international whaling commission moratorium on commercial whaling which came in the 1980s."
The one wrinkle in this theory is which mammals usually play host to the worm. Anisakis hatches in the ocean and first infects small animals like shrimp, the UW explained. They then make their way up the food web as the shrimp are eaten by fish, who are eaten by bigger fish, until they end up in the intestines of Cetaceans like whales or dolphins. Here they can live and reproduce for years, reentering the ocean in the animals' feces to start the cycle again.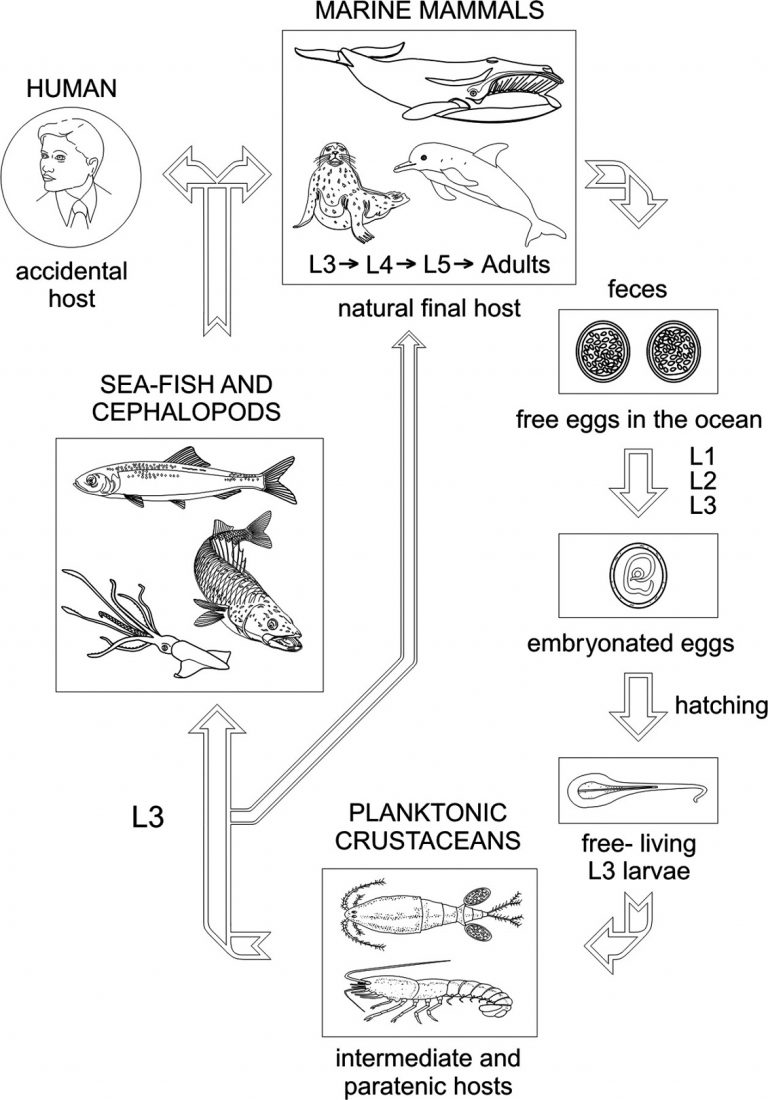 While Anisakis abundance has risen, Pseudoterranova, which typically infects fish, sea lions and seals, has not. However, seals and sea lions have done much better than whales, Wood told ScienceAlert, which means one would expect Pseudoterranova abundance to have increased instead. However, she speculated it was possible the parasite was actually increasing because it had fewer hosts to pass through.
Other factors that could have caused the rise include the climate crisis and increased runoff from fertilizers, according to the press release.
So what happens if humans happen to ingest one of the worms? Nausea and vomiting that is unpleasant, but temporary.
"When they enter the intestine of a human, it's a great disappointment to the worm. They're not going to be able to complete their life cycle there," Wood told New Scientist.
Wood said that sushi lovers shouldn't worry, as chefs were expert de-wormers.
"I still eat sushi all the time," she told New Scientist.
However, if you are concerned, just cut your nigiri in half and look for worms yourself, she advised in the press release.
Originally Published: www.ecowatch.com